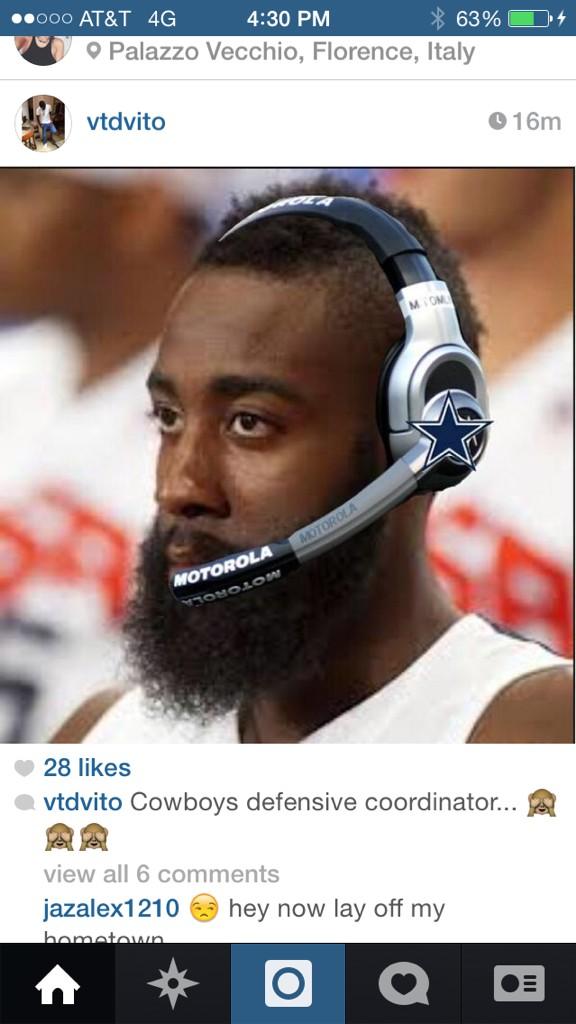 On Sunday, Ty Lawson re-posted an image from Instagram showing James Harden wearing a photoshopped Dallas Cowboy headset.
The friendly jab immediately went viral when  Lawson captioned it,"Cowboys defensive coordinator #Rp"
When responses came in, Lawson tweeted he was just joking about the Harden post.
Essentially, the post criticizes the Cowboy's and Harden's defense.